Want to win free stuff from X 98.5? There's contests going on all the time! Here are the different ways you can win:
On-air contests: Listen each weekday for the cue to call, and be the right caller to (864) 752-9985
Online contests: Register online for prizes, the active contests will be listed below
Social media contests: X 98.5 does a lot of contests on Facebook, Twitter, and Instagram, so be sure you're following us!
CONTESTS on X 98.5 FM: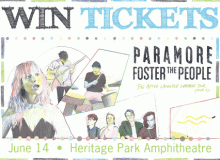 Paramore is bringing The After Laughter Summer Tour — with Foster The People — to Heritage Park Amphitheatre in Simpsonville on June 14th!! For your chance to win tickets, register below! Enter NowPlease enter your email*Email: Please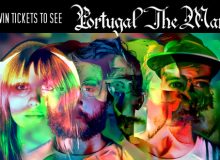 Portugal. The Man is coming to Charlotte on September 18, and X 98.5 wants to send you and a friend to the show! Enter NowPlease enter your email*Email: Please fill out the following fields*First Name*Last NameBirthday*Zip*Daytime
Official Contest Rules:
For SummitMedia Radio Station Contests & Sweepstakes SummitMedia, LLC ("Sponsor") will conduct all SummitMedia radio station contests and sweepstakes ("Contests"), including on-air contests, online and text-based contests, and contests conducted through a Summit Media radio station's social
A complete copy of these rules can be obtained at the offices of any radio station owned and/or operated by Summit Media, LLC ("Sponsor") during normal business hours Monday through Friday or by requesting a copy in
NO PURCHASE OR PAYMENT OF ANY KIND IS NECESSARY TO ENTER OR WIN. The Facebook Contest ("Contest") is sponsored SummitMedia LLC ("Sponsor"). This Contest is governed by these official rules ("Official Rules"). By participating in the Contest,