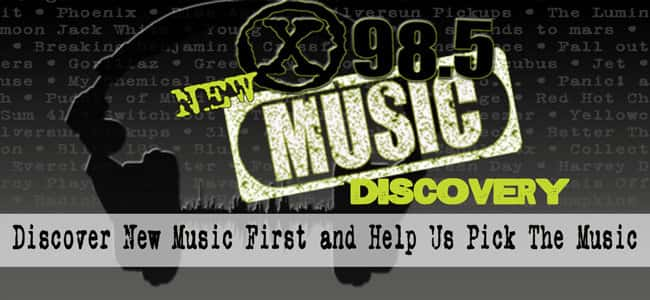 LIKE GOOD MUSIC? WANNA PROVE IT? MUSIC DISCOVERY TIME!
Thanks for being part of the X 98.5 Music Discovery. By taking the time to listen and fill out our poll, you're helping decide what new music is heard each week on X 98.5. Your opinion counts! So take a listen and tell us what you think.
Thank you for your input!

BORNS – 10 EMERALD POOLS

ELVY – RETURN TO THE MOON

DECLAN MCKENNA – BRAZIL

JOY WAVE – DESTRUCTION

COLOURS – MONSTER

LUKAS GRAHAM – 7 YEARS

Music Discovery
Now that you listened, go ahead answer the questions below and you're done!
Thanks again!
-Rino