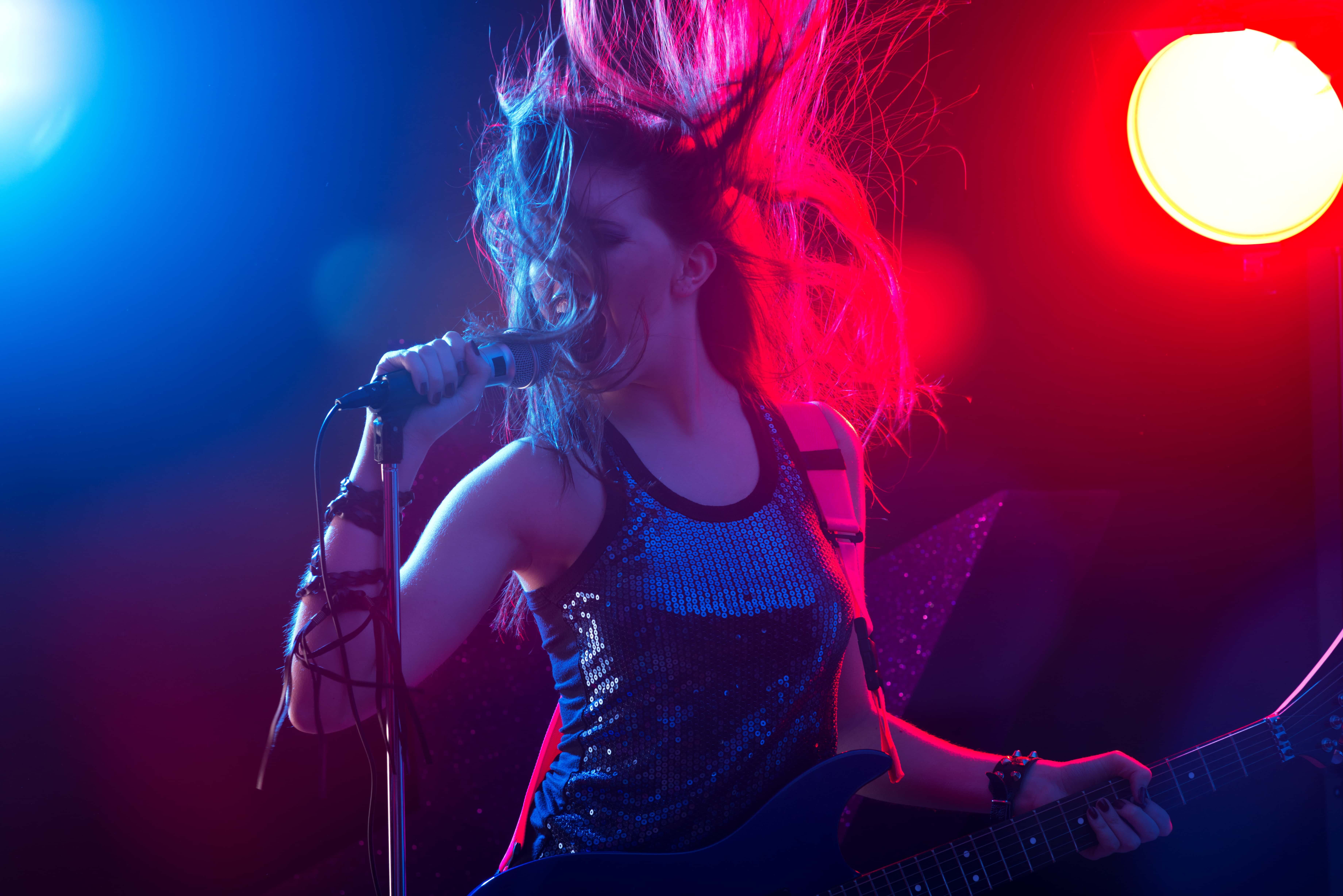 In honor of International Women's Day I searched far and wide for a decent article or feature highlighting some of the amazing women in Alt Rock, but was sadly disappointed in the results. I mean like, seriously, WTF?!? There are some killer female artists and female-fronted bands out there. In a genre that is male-dominated, these ladies often don't get the credit and respect they deserve. So today, I want to share a few of my favorite Women Who Rock (in no particular order). Enjoy!
~Shanell
(I should mention that these are just a few of my personal faves. Feel free to share your favorites in the comments!)
Hayley Williams (Paramore)
To say that the past year has been pretty epic for Hayley Williams may be an understatement. Her band, Paramore, released their fifth studio album After Laughter last May to rave reviews. By the end of the year, After Laughter was found on several 'best albums of 2017′ lists. In November she was named to Forbes '30 Under 30' in music for topping charts and shifting culture. In December she won a PETA Libby Award for her vegan hair color line goodDYEyoung. If all of that wasn't incredible enough, she recently learned that Sir Elton John is a HUGE Paramore fan. Pretty awesome indeed! (BTW, Paramore has a show at Heritage Park in Simpsonville on June 14th!)

Karen O. (Yeah Yeah Yeahs)
I got very excited when I stared to see 2018 tour dates popping up for the Yeah Yeah Yeahs. Mostly because I'm hoping that means the band will be releasing new album soon. (Their last album, Mosquito, came out in 2013). I've always loved Karen O., not only for her amazing talent, but because she is the best kind of weird. It's hard not to love her quirky sense of style, crazy on-stage antics, and IDGAF attitude.

Sarah Barthel (Phantogram)
I'm not gonna lie, I have a bit of a girl-crush on Sarah Barthel and part of me secretly wants to BE her. Talent, beauty, and a killer sense of style – what's not to love? Not only does she make killer tunes with her bestie Josh Carter as Phantogram. The duo has also teamed up with Big Boi of Outkast to form Big Grams and crank out more bangers (#SquadGoals). Oh yeah, and she's also dating Shaun White…yes, gold medal winning snowboarder Shaun White.

Amelia Meath (Sylvan Esso)
I still remember the first time I heard Ameila's voice. It was Spring 2014, I had just bought my first ever new car and Sylvan Esso's "Coffee" came on the satellite radio. I was immediately smitten with Amelia's unique voice and searched for any and every Sylvan Esso tune I could find. It wasn't until I saw Sylvan Esso live for the first time (at Forecastle Festival 2016), that I realized how amazing she really is. Her stage presence is incredible and she's very comfortable in her own skin, even though she's not a size 2.