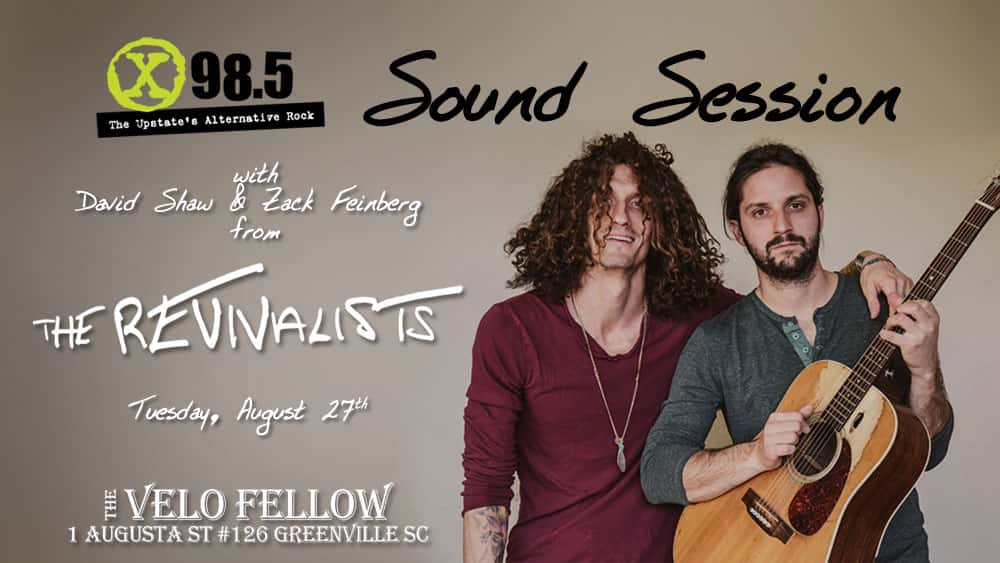 It's another X 98.5 Sound Session with David and Zack of The Revivalists! On Tuesday, August 27th, around 12 noon, at The Velo Fellow in downtown Greenville, David and Zack will play a short, intimate set for all our Sound Session pass holders.
The X Nation snapped up most of our passes so ONLINE REGISTRATION IS ALREADY FULL!
Listen to X 98.5 starting Monday the 12th to score FREE PASSES THAT COME WITH MEET & GREET AND PHOTO OP!