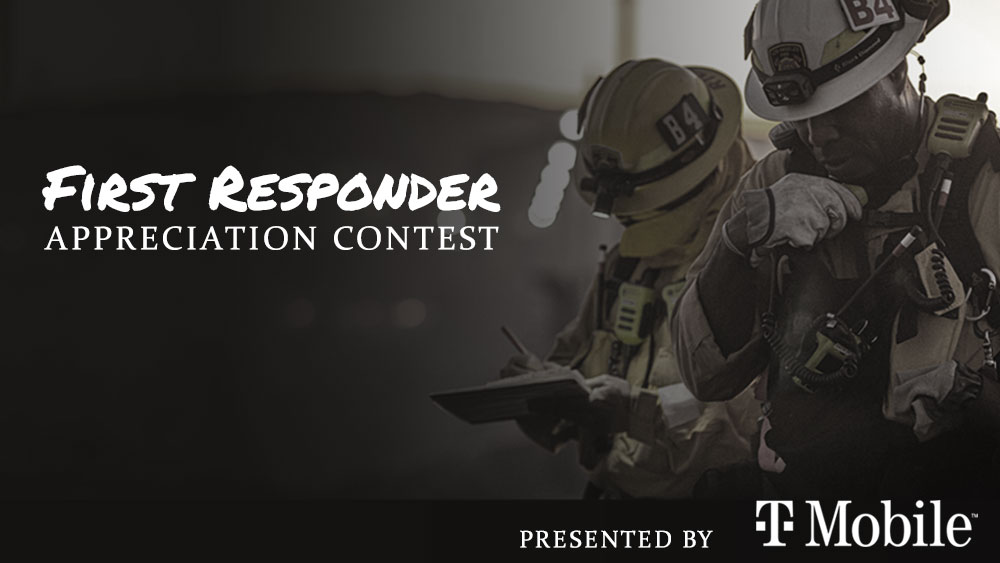 National First Responders Day is October 28th, so we've teamed up with T-Mobile to honor our hardworking and courageous First Responders that keep our community safe and healthy! Here's how it works:
Nominate a First Responder
Enter their info below, including their name, what type of First Responder they are*, and a little something about them. Upload a picture!
We'll highlight one each day
Each day, starting October 1-23, we'll read one First Responder's name and story on the air. Each of those will be in the drawing for a Grand Prize.
One will win the Grand Prize!
Out of all 23 highlighted entries, on October 28th one will be awarded the Grand Prize: a $500 prize package!
*First Responders are typically emergency personnel like fire fighters, EMTs, police, nurses, dispatch, etc, but it can include anyone who is trained to act in case of an emergency
!
---
Brought to you by:

This contest is expired.