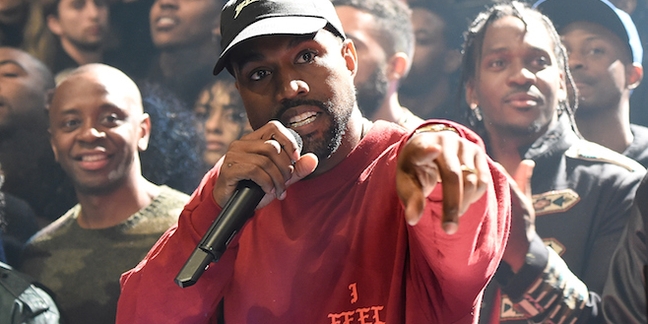 Kanye West has announced a pop-up shop centered around The Life of Pablo, his latest album. The shop will open up at 83 Wooster St. in New York City on March 18-20, which is this weekend. It will be open from 4-8 Eastern on Friday, and 12-8 Eastern on Saturday and Sunday. Previously, he did pop-up shops for 2013's Yeezus and 2011's Watch the Throne. 
PABLO POP-UP SHOP MARCH 18-20 FRI 4-8 PM SAT SUN 12-8 PM AT 83 WOOSTER IN NYC pic.twitter.com/j1t9Ng5JkO

— KANYE WEST (@kanyewest) March 17, 2016
Read "Kanye West Is Still Changing The Life of Pablo. Does It Matter?" on The Pitch.