Here are the different ways you can win on-air, online and on social!

On-air contests: Listen for the cue to call, and be the right caller (864) 752-9985
Online contests: Register below, any active contests will be listed on this page
Contests: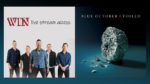 X 98.5 and Blue October know that live concerts have been a little hard to come by of late. So we're awarding 30 listeners...
Read More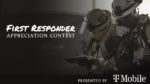 Sponsored by T-Mobile National First Responders Day is October 28th, so we've teamed up with T-Mobile to honor our hardworking and courageous First Responders...
Read More
---
X 98.5 Contest Rules:
The following includes the official rules of SummitMedia, LLC ("Sponsor") for the T-Mobile First Responder Contest. By participating, each participant agrees as follows: 1....
Read More